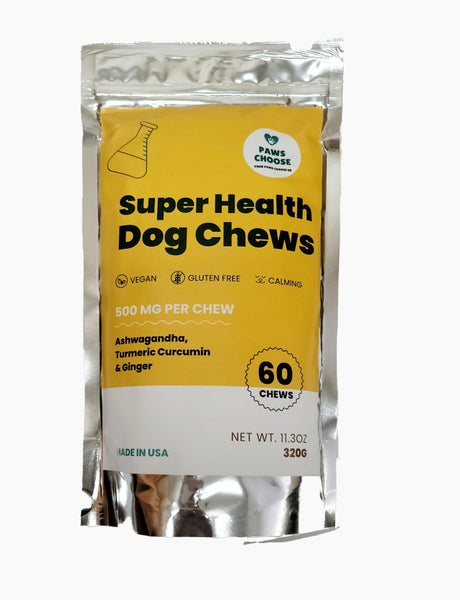 Description
Ashwagandha
has been used since ancient times to promote health and longevity. Its active principles (alkaloids and withanoloides) are similar to those of ginseng. Like ginseng, ashwagandha is revered for its anti-aging properties. 
• It is used to enhance the immune system and treat anemia, inflammation, bacterial infection, and diarrhea.

• It is also thought to improve the quality of bodily tissues.
• Clinical research shows that ashwagandha helps relieve general aches and pains.
• Ashwagandha is an excellent hematinic and contains high levels of iron and free amino acids such as glycine, valine, tyrosine, proline, and alanine.
• Research shows that ashwagandha has anti-inflammatory, diuretic, sedative, antibacterial, and anti-fungal activity. 
• It also has anti-tumorigenic uses in animals.
• Most importantly, ashwagandha has also been shown to be safe for long-term use for your pet.
Turmeric benefits for your furbabies, 

The possible benefits of turmeric for dogs include:
• Helps maintain healthy cartilage and
connective tissue.
•Helps relieve occasional joint stiffness
•Fights free radicals.
•Helps maintain a normal, healthy inflammatory
response.
Ginger can be used to strengthen a weakened immune system. This herb also promotes blood circulation, flushes out toxins, and also helps to level out low blood pressure, which are all common health conditions in older dogs. 
Ingredients: 
Chickpea Flour, Apple Sauce, Coconut Oil, Almond Butter, Potassium Sorbate, Sodium Propionate 
60 count